Hardware
Audio + Video + Peripherals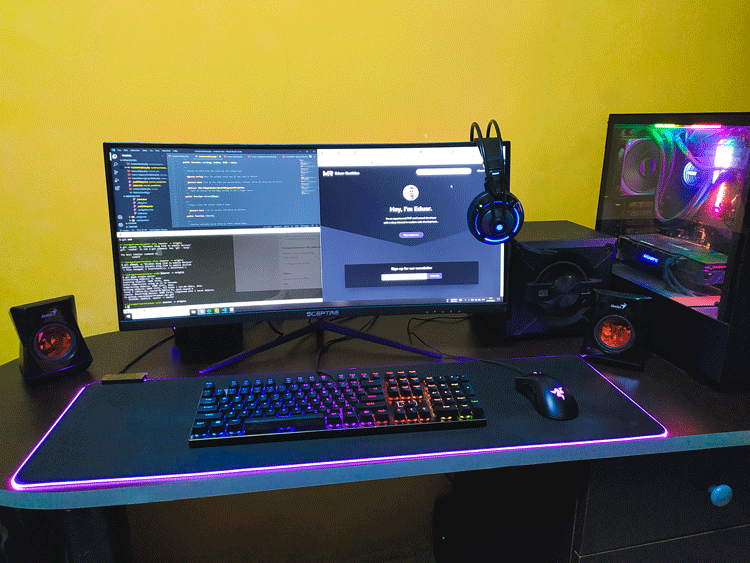 My system audio revolves around a Genius SW-G2.1 1250 home theater.
I have an Sceptre 30-inch Curved Gaming Monitor Ultra Wide 200Hz, I usually split the screen in two or three depending on what I am doing.
I also like to change headphones depending on the case, when I need more concentration I use the HP Gaming Headset H300.
I write with a Redragon K556 RGB Mechanical Gaming Keyboard with which I feel very comfortable while programming or playing, because of its not so big size it allows me to have more space to move the mouse.
To move the pointer I use a Razer Deathadder Elite with 16,000 dpi precision, so that I don't miss any of the few clicks I make with it while programming.
Finally, to give a more RGB touch to my setup I have a Razer Goliathus Extended Chroma Gaming Mouse Mat. To position the keyboard and the mouse on the same mouse pad, I think it gives it a nice gaming touch as I like it.